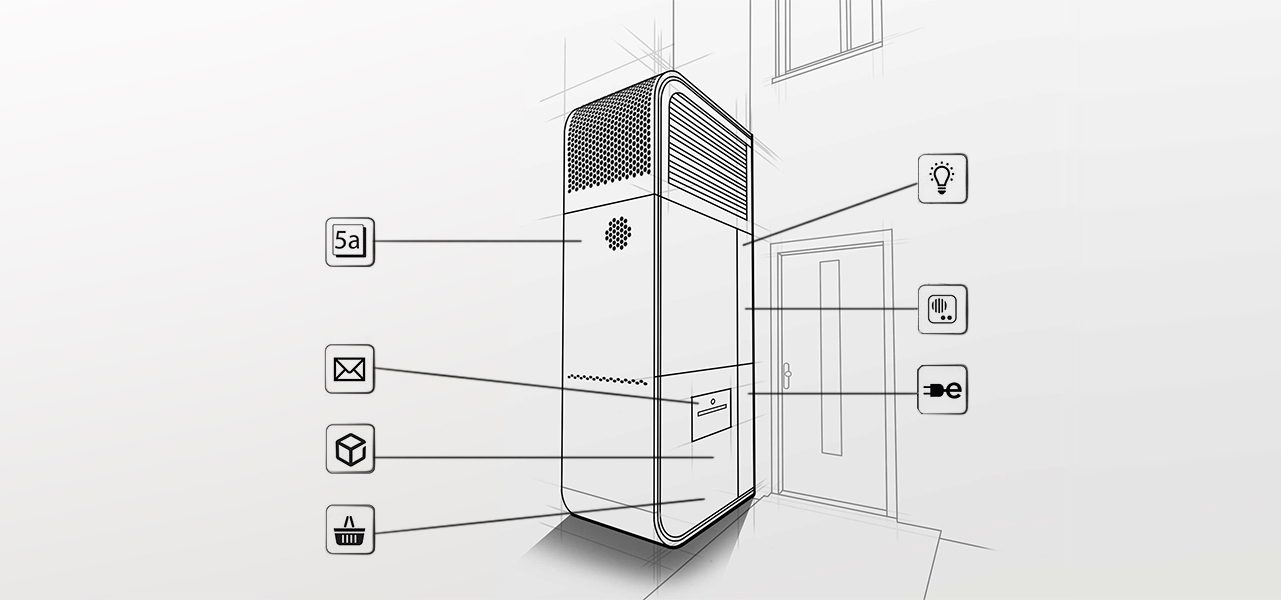 The goal set by Van Wijnen was to maximize the sustainability of cooperative housing during renovation projects. For this we developed the Energy Core, an installation that is placed on the outside of existing homes as part of a new 'shell' of insulated facades and roof. The energy core is placed near to the front door and contains pre-fab installed units for heating and ventilation of the building. We developed the package design and the exterior styling with its characteristic rounded shape. To make the concept more appealing for tenants, we included additional functions like a parcel box, outdoor lighting and a EV charging point.
After completing the first prototype that was manufactured by Dynteq, Van Wijnen asked us to engineer a series product. We managed to reduce the outer dimensions of the Energy Core by approx. 15% and to limit the number of parts. Several hundred Energy Cores have were produced.
The Energy Core is an important part in making existing homes more sustainable. The insulation and ventilation of the home is improved, solar cells are placed on the roof, an efficient heat pump supplies the central heating and hot water. The new installations together with the added functions for residents are all included in the Energy Core.
In 2014 we received a GIO (Good Industrial Design) award for the Energy Core.