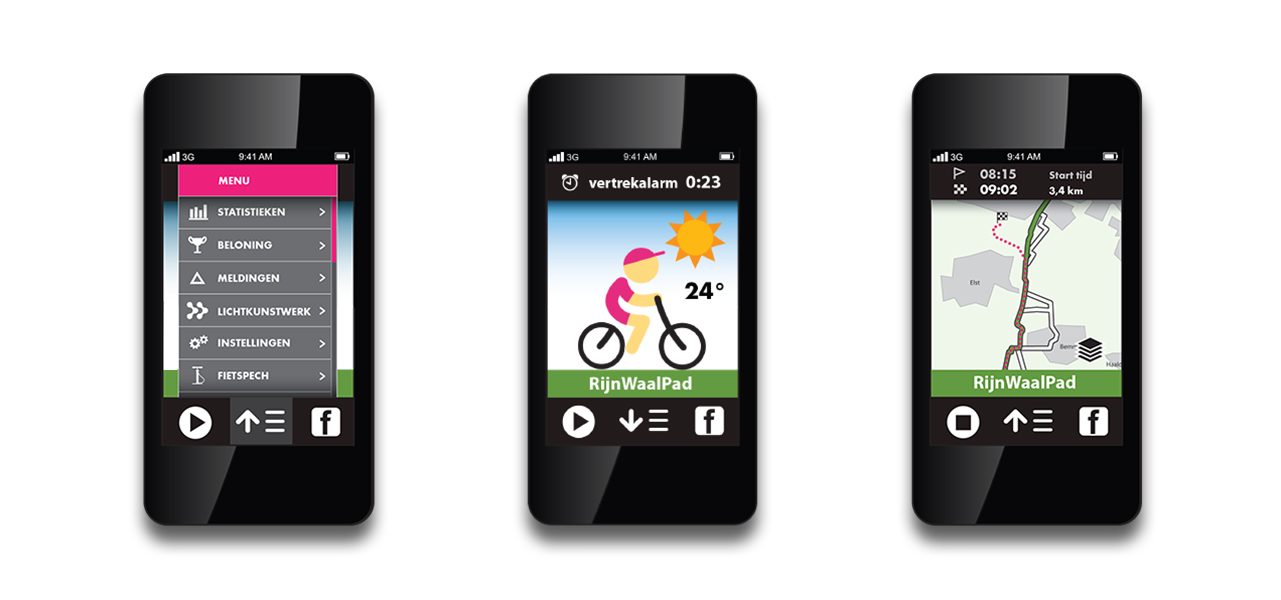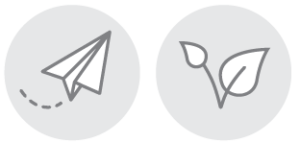 A smartphone application for cyclists
The Bicycle Buddy is an app that encourages cyclists to cycle more often, for example to commute to work or school. The app is a follow-up to our entry for a competition that the Arnhem Nijmegen City Region organized in 2011. The goal was to make the newly constructed bicycle highway between Arnhem and Nijmegen (Rijnwaalpad) more attractive. We did not win the competition with the concept for the app, but a year later we were still asked to develop the concept.
The app helps you plan your trip so that you arrive on time, and provides current information about the route, the weather and possibly fellow cyclists. You can also keep track of how many calories you burnt and how much CO2 you saved. The app stimulates cycling by giving rewards. Because it was not negotiable to give cyclists a cash reward, these are rewards in the form of 'trophies', virtual medals. The app came with the option of winning a special reward; the possibility to change the colour of the light artwork in the tunnel under the A15 motorway.
The app was launched in 2013 and was supported until 2018.