Bus stops for the city of Tilburg
When the city of Tilburg planned to improve the public transport system and reorder the bus lines it was time for a new busstop. We designed a modular busstop for the hubs in the system. The busstops of stainless steel and glass fit well in urban and suburban areas alike. The glass roof panels have integrated solar cells. Litter bins, information displays, benches and light posts are all part of a stainless steel 'ribbon' that runs along the platform. We also re-designed the exterior and interior of the buses.
(FromAtoB for City of Tilburg).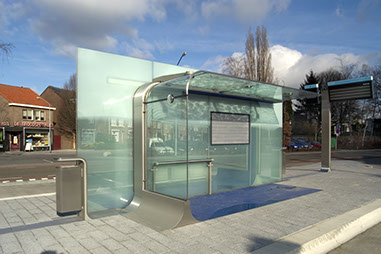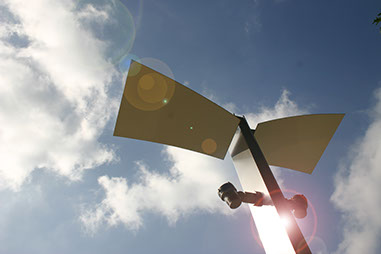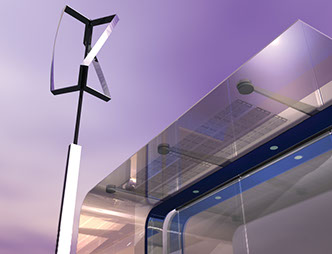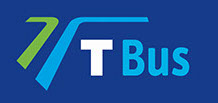 FromAtoB Public Design
From the start in 1988 Brandes en Meurs industrial design has been involved in public design. Working for public space and public transport is one of our core activities. In 2001 we started a new branch for these projects: FromAtoB Public Design
Visiting address:
Doordraai 2 - 4
3981 PE Bunnik
The Netherlands
Postal address:
P.O. box 83
3980 CB Bunnik
The Netherlands
Telephone: +31 30 2310206
E-mail: info@brandesenmeurs.nl